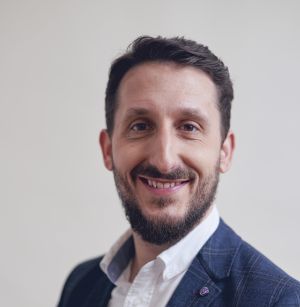 5 Minutes with Cold Chain Federation Member ForrestBrown
Published on January 15 2021
ForrestBrown Limited joined the Federation in June 2020, they are the UK's largest specialist R&D Tax Credit Consultancy & we thought we would find out a little more about who to contact & their reasons for joining.
Q. Who is the main person for members to contact?
The main contact for ForrestBrown is Adam Kotas, Director.
Q. What do they do and contact details?
Adam is a chartered tax adviser and director at ForrestBrown. He has over 14 years' tax experience, and in this time has advised hundreds of businesses on the value of R&D tax relief.
At ForrestBrown, Adam leads the Education & Awareness team, driving ForrestBrown's mission to ensure that all eligible UK businesses are able to claim R&D incentives.
Adam can be contacted via Email: a.kotas@forrestbrown.co.uk or Tel: 0117 926 9022
Q. Why is it important to be a part of the Cold Chain Federation?
The Cold Chain Federation (CCF) represents the UK's most exciting and innovative logistics businesses. ForrestBrown's passion is helping ambitious businesses grow through strategic use of R&D tax relief. So for us, it's a partnership that completely makes sense.
Being a member of the community helps us to learn from leading businesses in the industry. By being part of the community we're able to understand the challenges members face and identify ways in which we can help.
In the end, our membership of the CCF helps us serve logistics businesses in a much more nuanced and, ultimately, more valuable way.
CCF members are at the forefront of this industry, and there's a lot of R&D happening right now. Big investments in technology, new staff or projects could be worth a lot in tax incentives. We want to ensure members can access trustworthy, reliable tax advice.
Q. What are ForrestBrown's aspirations for the industry?
It goes without saying that the past year has been the most challenging yet for UK many businesses. But with the EU Rubicon now crossed and the vaccine rollout revealing light at the end of the tunnel, this industry, like our economy at large, has a chance to begin anew.
That's daunting, sure, but also an opportunity. My hope is that temperature-controlled distribution business will place a big emphasis on innovation in 2021.
'Innovation' isn't just a buzz word. It will be central in addressing the key challenges facing this industry, like the drive towards automation, improving sustainability and the need for new vehicles and cooling technologies.
Brave businesses, that take well-judged risks and invest in innovation, can make 2021 their best year yet.
Research and development (R&D) tax credits are a government incentive designed to reward UK companies for investing in innovation, shortly after joining us ForrestBrown held one of our webinar sessions discussing the eligibility & how R&D Tax Credit's can help with your business, the webinar can be seen again HERE.
To find out more about ForrestBrown their website can be found HERE.