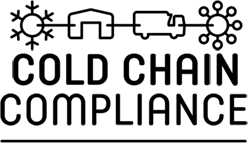 Cold Chain Compliance is the brand for the advisory work of the Federation. Our focus will be on producing simple, accessible, guides that tell people what they need to know about key regulatory challenges from health and safety, to refrigeration management and food safety, as well as providing bespoke answers to member's compliance queries.
What is it?
Cold Chain Compliance is a suite of cold chain specific guidance, supporting material and bespoke member advice assured through our Primary Authority Partnership to aid our members in demonstrating best practice and regulatory compliance.
What is the Cold Chain Federation Primary Authority Partnership (PAP)?
A legal partnership between the Cold Chain Federation and Slough Borough Council (SBC) to provide regulatory advice to our members. SBC was picked for its proximity to the Cold Chain Federation offices, their experience in health and safety and food safety regulations and their experience in working with large corporate businesses with multiple sites across the UK.
The agreement covers the broad range of regulatory areas applicable to our industry and enforced by local councils.
How will our members benefit?

What topics will be covered?
The content we produce will be guided by our member's needs. Our focus will be on health and safety and food safety challenges to the cold chain but we will also respond quickly to changes in other key legislative areas, for example from Brexit impacts to environmental legislation and the challenges of clandestine entrants accessing food containers entering the UK from Europe.
When will support be available?
Members are able to ask for support to their regulatory challenges straight away by getting in touch with the team using the contact details below. Our guides are currently under development, with the first set expected to be available in the coming months. Guidance will be published on this page.
For more information or to talk to us about your compliance challenges
Contact the team on l 0118 988 4468 or email compliance@coldchainfed.org.uk